Fabrications: Control without Compromise
Possessing a wide range of metal fabrication technology, including Metal Inert Gas (MIG) welders and Tungsten Inert Gas (TIG) welders, Rayne Precision are confident in their ability to fulfil a wide range of client briefs both on time and to budget.
At present, we have 29 Miller MIG welding machines which operate up to 450 amps, and 8 TIG welding machines. Our team of metal fabricators, of which over three quarters are fully qualified to BS EN 287, have a wealth of experience working on a vast array of projects. Our diverse portfolio includes everything from individual brackets to larger products requiring multi weld functionality.
Regardless of project size or budget, the team at Rayne Precision are committed to offering only the highest quality metal fabrication service with a well-founded reputation for affordability and time-efficiency. We've developed our company to offer a highly versatile metal welding service that needn't come at the cost of attention to detail and durability; from individual orders to recurrent batch productions, all of our clients benefit from our flexibility and dedication to customer service.
Enquire online at our 'Contact Us' page, or speak to one of our team directly on 01782 333917 to see how Rayne Precision can turn your concepts into reality today.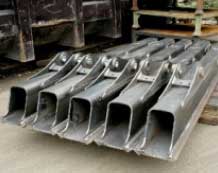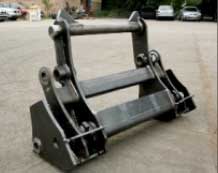 Our Machines:
32 x Welding bays 450 amp Miller Welders
8 x TIG Miller Welders